What is Medication-Assisted Treatment (MAT)?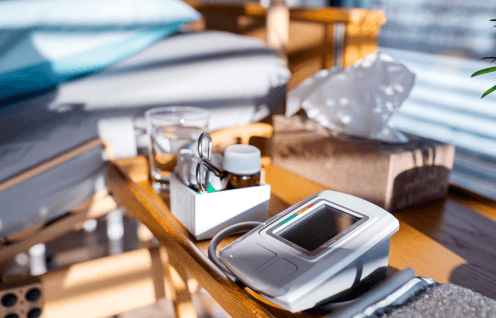 Medication-assisted treatment is a type of addiction treatment that combines medication with counseling and other behavioral therapies. MAT involves using medications, such as buprenorphine and methadone, to help reduce cravings for opioids or alcohol and ease withdrawal symptoms. This type of treatment helps individuals safely stop abusing drugs or alcohol, maintain long-term abstinence from substances, and eventually recover from addiction. These medications address the physical aspects of addiction while behavioral therapies address the psychological aspects.
MAT is a comprehensive approach that allows individuals to benefit from medication, counseling, and social support. It is an evidence-based approach that has been proven effective in helping individuals recover from addiction and maintain long-term abstinence from substance use. It is also an important part of a comprehensive recovery program that includes other forms of treatment, such as counseling, psychotherapy, and support groups.
This treatment provides individuals with medication to help manage their cravings for substances, reduce withdrawal symptoms, and prevent relapse. This medication-based approach is especially effective for individuals who have been unable to maintain abstinence through traditional treatment approaches, such as counseling and support groups. MAT is an important component of a comprehensive recovery program, and it can help individuals build a strong foundation for long-term recovery. It is also an effective way to address the physical, psychological, social, and spiritual aspects of addiction.
By providing medication to reduce cravings and withdrawal symptoms, MAT helps individuals maintain abstinence and focus on their recovery. It also helps individuals address the underlying causes of addiction, such as trauma or mental health issues, and can give them the tools they need to make positive changes in their lives.